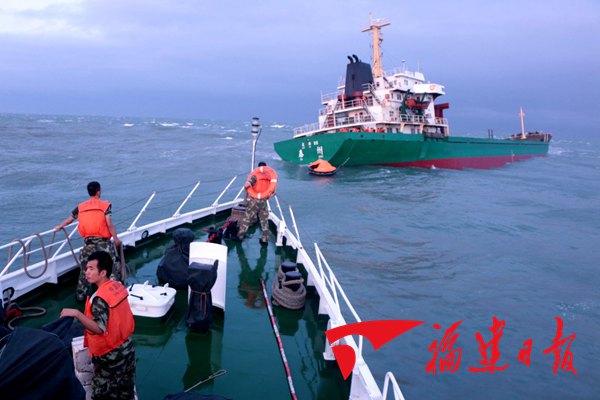 The 124 meter long cargo vessel Quan Hai 88 ran aground in the Taiwan Strait off Quanzhou, China. The Quan Hai 88 was heading to Jiaxing from Dongguan with a cargo of gravel when it ran aground on the rocks. The vessel suffered hull damage and uncontrolled water ingress along its portside resulting in a slight list.
Authorities were alerted and dispatched rescue boats to the scene. All 16 crew of the Quan Hai 88 abandoned ship and were later rescued. No reports of injuries.
The current status of the Quan Hai 88 has not been reported. Authorities state there was no oil pollution released around the vessel.