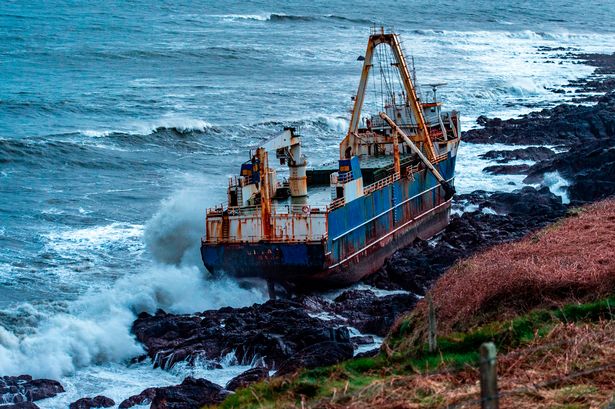 The 77 meter long, 1640 dwt cargo vessel Alta went ashore off Ballycotton, Cork, Ireland. The Alta had been blown ashore by Storm Dennis.  Local authorities dispatched a helicopter and found the Alta was high and dry on the rocks.  An inspection found the vessel had been a derelict for some time just like the Mary Celeste.  No reports of pollution.
Unlike prior ghost ships in the Atlantic Ocean, there are accounts of the Alta.  The Alta had been last reported in September 2019 when it was found abandoned in the mid-Atlantic Ocean.  The Royal Navy HMS Protector found the Alta over 1000 miles from the Caribbean Sea and 1500 miles off Africa.
An investigation found the vessel had originally departed from Greece and was en route to Haiti in October 2018 when it became disabled.  The 10 crew had abandoned ship and spent 20 days in lifeboats before the United States Coast Guard rescued them.  Reports state the ship's owner had contracted a tug to take the Alta under tow to Saint Maarten, but this proved to be false.  Between 2018 and 2019, the Alta had been reported as hijacked off Guyana before it was left abandoned.