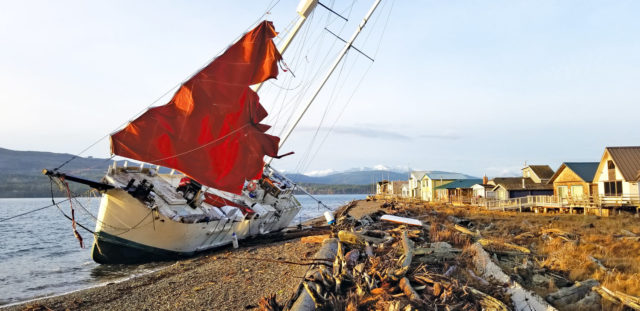 On December 20, the 80 foot long, 63 ton schooner Nina Otaki ran aground in Discovery Bay on Beckett Point, Washington. The schooner had been at anchor when it was blown ashore by strong winds and driven up onto the rocky beach. No reports of injuries. The Coast Guard responded and dispatched a team to remove fuel off the vessel.  Reports state the vessel was still aground several days after the incident.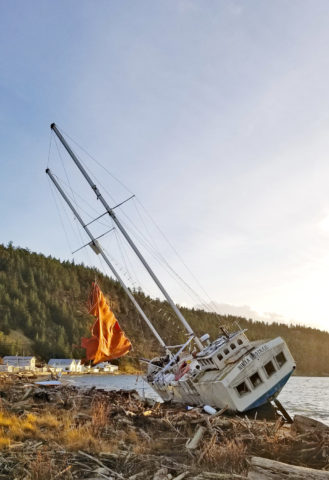 The Nina Otaki had run aground before off Point Wilson Lighthouse in 2017.  The vessel remained on the beach for several days before it was refloated. The vessel is unique as it's hull is made of iron-reinforced concrete.
January 15 Update
The schooner remains aground on the beach. Reports state there is some uncertainty if the Nina Otaki will be pulled off the beach or not. The current owner has not arranged salvage. The vessel may be removed off the beach by order of the Washington DNR.