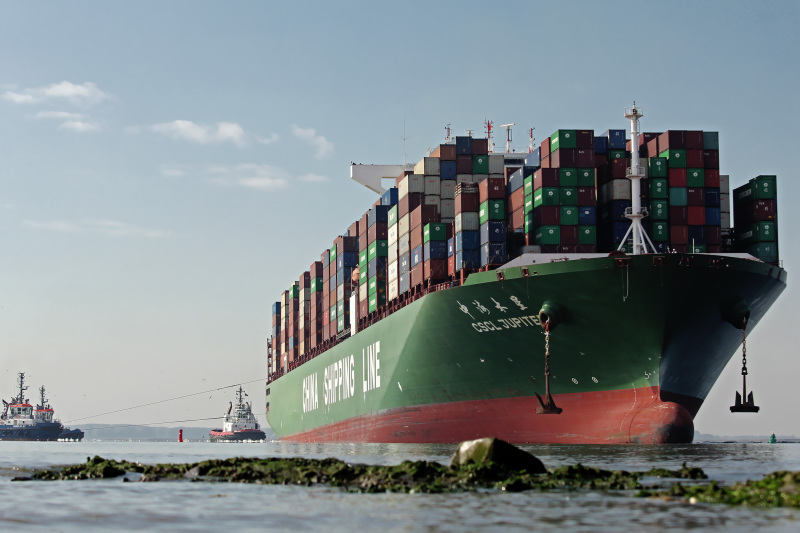 The 366 meter long, 155480 dwt container ship CSCL Jupiter ran aground on the Wester Scheldt River near Bath, Netherlands. The CSCL Jupiter had departed from Antwerp bound for Hamburg when it suffered steering failure. The boxship ran hard aground leaving its bulbous bow nearly high and dry. No reports of injuries or pollution released.
The CSCL Jupiter requested assistance with 10 tugs responding. The tugs attempted to pull the container ship free, but the vessel remained stuck. Traffic on the Scheldt was halted. Reports state there is a backlog of vessels awaiting to enter and depart from Antwerp.
A survey was being conducted to see if the CSCL Jupiter has suffered hull damage. Another attempt to refloat the container ship will be done on the next high tide.