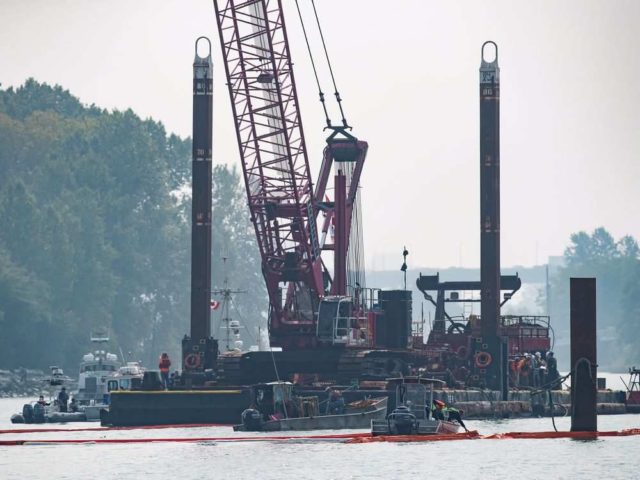 On August 14, the 18 meter long tugboat George H. Ledcor sank on the Fraser River between Vancouver and Richmond, British Columbia, Canada. The tug was towing a gravel barge when it suddenly capsized and sank. The four crew on board were thrown into the water and later rescued by a nearby tug. No reports of injuries.
A sheen was spotted over the sunken tug as diesel fuel is released. Authorities place booms around the wreck site and divers are dispatched to plug fuel vents on the tugboat. Reports state the George H. Ledcor had nearly 22,000 litres of fuel on board at the time of the sinking.
A crane barge was dispatched to raise the George H. Ledcor from the bottom. The Canadian Coast Guard has launched an investigation into the incident.