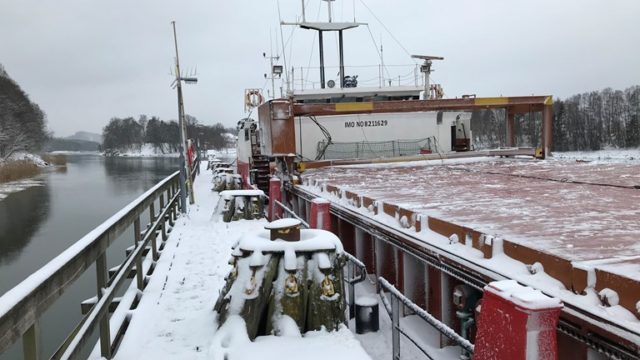 On January 27, the 85 meter long, 2401 dwt cargo vessel Oak ran aground on the Göta River near Lilla Edet, Sweden. The Oak was en route to Hällekis from Liepaja with a cargo of wheat when it suffered a technical fault with its rudder and went aground. The bow of the Oak sustained damage. The hull had cracked allowing water ingress.
Authorities were alerted and dispatched a response team to the scene. Dewatering pumps were brought on board the Oak to control the flooding and the cargo vessel was refloated. The Oak proceeded to a nearby pier where inspectors could survey the vessel.  Divers made temporary repairs to the bow allowing the Oak to continue on its voyage.  No reports of injuries or pollution released.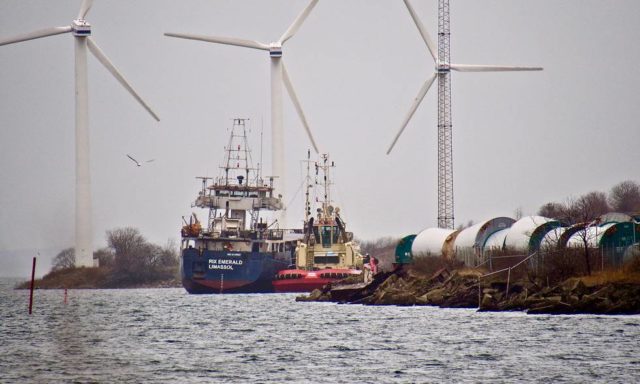 On January 15, the 88 meter long, 3001 dwt cargo vessel Rix Emerald went aground on the  Øresund near the town of Landskrona, Sweden.  The Rix Emerald had been proceeding in ballast from Aarhus when it approached Landskrona harbor.  As the vessel entered the harbor it struck bottom and became stuck in the mud.  The Coast Guard was alerted and after a survey by divers found the Rix Emerald had not sustained any damage.  Authorities drained one the Rix Emerald's fuel tanks as a precaution.  Tugs were dispatched the next day and were able to free the Rix Emerald the following day.  No reports of injuries or pollution released.