The 79 foot long fishing vessel Pacific Paradise ran aground off Kaimana Beach, Waikiki, O'ahu, Hawaii. The Coast Guard was alerted that a fishing vessel was stranded just 400 yards off the beach.  The Honolulu fire department sent a rescue boat while the Coast Guard responded with a helicopter and 45 foot response boat to the scene.
The response boat rescued 17 crew off the Pacific Paradise and taken ashore. The master and two crew were hoisted to safety by the Dolphin helicopter and flown to Honolulu where they met with authorities. No reports of injuries.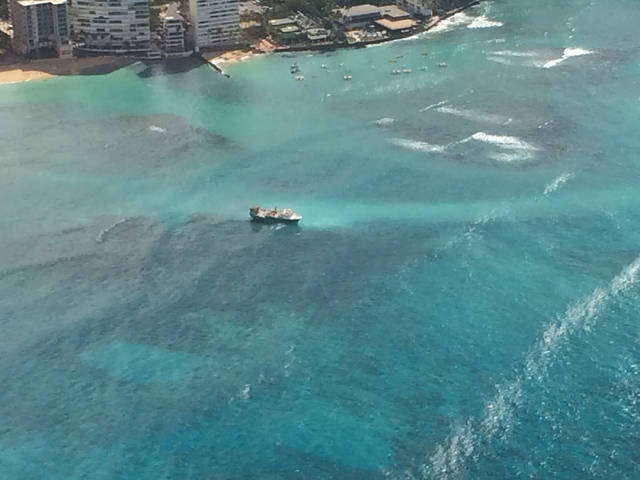 Authorities have dispatched a response team to monitor the Pacific Paradise. A salvage operation to remove all the diesel fuel and oil off the vessel is underway. Reports state the fishing vessel has 8000 gallons of fuel on board. No reports of pollution released. The Coast Guard states attempts to free the Pacific Paradise will be conducted on the next high tide.
Reports state weather was not a factor to the grounding and no distress call was sent by the Pacific Paradise. The Coast Guard has launched an investigation into the incident.