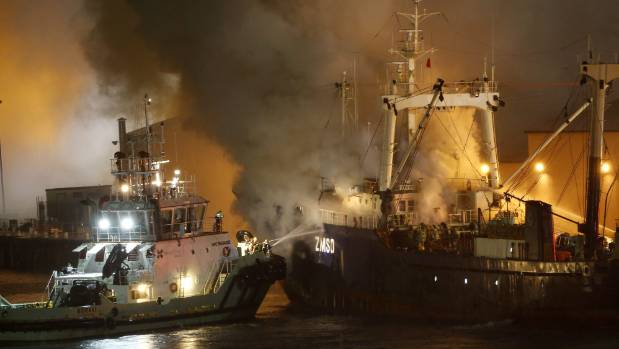 The 81 meter long fishing vessel Dong Won 701 caught fire while docked in the port of Timaru, New Zealand. Witnesses state a large bang was heard just before the fire started. Authorities dispatched multiple fire crews and fire boats to the scene. The crew of the Dong Won 701 escaped the blaze before dense smoke engulfed much of the fore section.  Three crew were taken to hospital for smoke inhalation.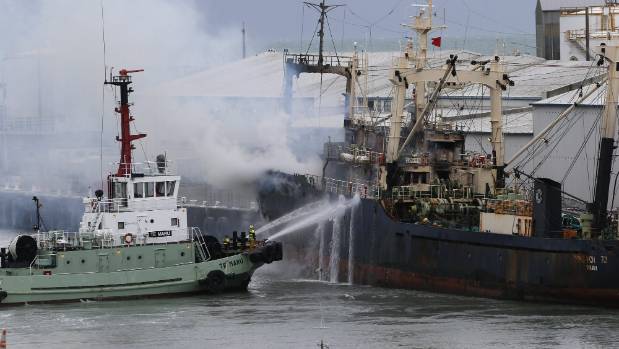 Fire crew continued to battle the blaze overnight until it was contained. Both fire tugs and fire trucks continued to spray water to cool the fishing vessel's hull. There was some concern how much water is being used to avoid sinking the Dong Won 701. Additional fire fighting crews were being dispatched from surrounding towns to aid in the efforts.
The cause of the fire has not yet been determined. The Dong Won 701 had been scheduled to leave on April 10th.