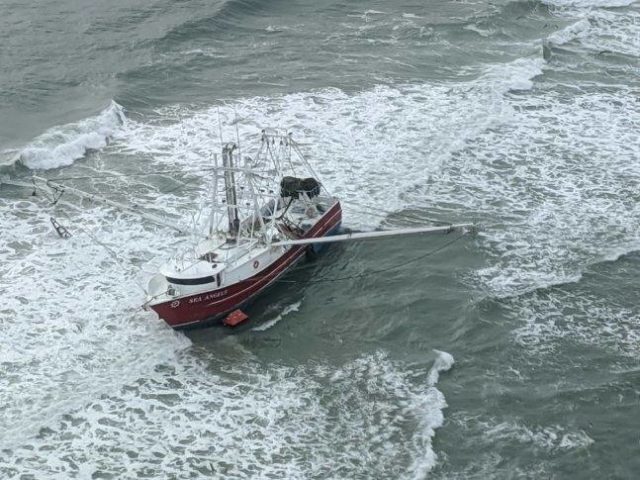 On December 9, the 88 foot long fishing vessel Sea Angels ran aground in Browns Inlet, North Carolina. The fishing vessel had suffered mechanical failure and went adrift. The crew sent out a distress call requesting assistance from the Coast Guard. The Coast Guard dispatched a 45-foot response boat along with a MH-60 Jayhawk helicopter to the scene and hoisted all four crewmen to safety off the Sea Angels. No reports of injuries.
Authorities state the Sea Angels went ashore in an area used by the United States Marine Corps for live-fire training. Since the 1940s, Browns Inlet has been prohibited due to the presence of unexploded ordnance scattered on the seafloor making salvage extremely dangerous.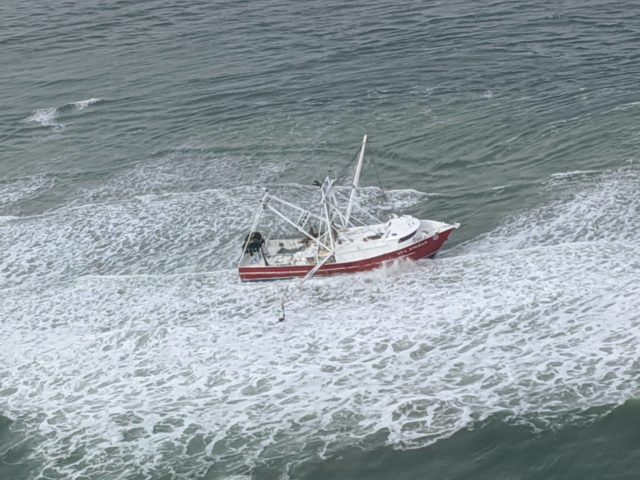 Reports state the owners of the Sea Angels has hired a contractor to remove fuel off the fishing vessel.  Authorities estimate 15,000 gallons of diesel fuel needs to be removed off the Sea Angels.