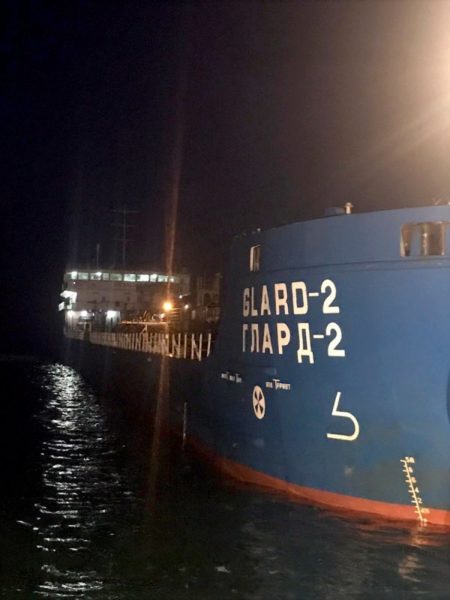 On January 10, the 140 meter long, 6407 dwt tanker Glard 2 collided with the 138 gt fishing vessel Dursun Ali Coşkun in the Black Sea some 5 miles off the coast of Kilyos, Turkey. The Glard 2 was headed to Izmir from Rostov-on-Don in heavy fog when it struck the fishing vessel. The Dursun Ali Coşkun quickly filled with water and sank within minutes. Three of the 6 crew on board the Dursun Ali Coşkun were later rescued from the water. The survivors were taken ashore and transported to hospital for treatment.
The Turkish Coast Guard launched a search and rescue operation to look for the remaining three men.  The Coast Guard dispatched multiple lifeboats, patrol boats and helicopters to the scene. Nearby fishing boats assisted in the operation.  By the next day, the Coast Guard had recovered the bodies of the missing men. Reports state the men may have been trapped in the cabin on the Dursun Ali Coşkun and were not able escape before the fishing vessel sank.
Reports state the Glard 2 proceeded to an anchorage near the entrance to the Istanbul Strait.  No reports of injuries or pollution released from the tanker. Authorities have launched an investigation into the incident.