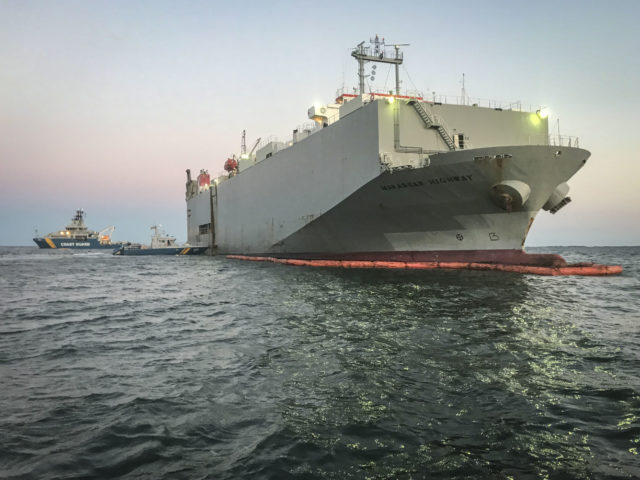 On July 23, the 139 meter long, 6890 dwt car carrier Makassar Highway ran aground in the Baltic Sea near Vastervik, Sweden. The Makassar Highway was headed for Södertälje from Cuxhaven with 1325 vehicles on board when it ran aground at full speed into shallow water. The Makassar Highway went hard aground with enough force that the bow was nearly out of the water. A small amount of hydrolic oil leaked from the bow thruster. The Swedish Coast Guard was alerted and dispatched a response team to the scene. Coast Guard vessels placed a boom around the hull to contain any further pollution released.
An initial investigation found the crewman at the helm at the time of the incident was intoxicated. He did not change course and allowed the car carrier to steer straight into shallow water. Swedish authorities report that the crewman was arrested for gross negligence.
Divers were dispatched to inspect the Makassar Highway for damage. The Coast Guard and Swedish authorities are in discussion with the vessel's owner to develop a salvage plan.