Barges Sunk in West Bengal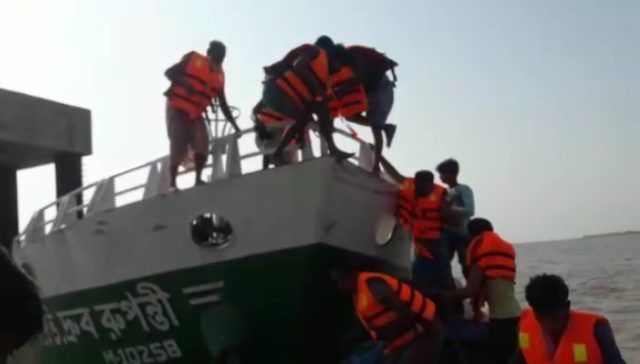 On April 9, the barge Tofa Arif 4 sank on the Hooghly River near Kulpi, West Bengal, India. The barge was returning to Bangladesh after loading fly ash at Kolaghat when it was caught in a storm.  The crew anchored the barge to ride out the storm, but another vessel collided with it and its anchor line parted. The barge went adrift and the vessel sustained water ingress. The Tofa Arif 4 continued to drift until it became stuck  on a sandbar. The Tofa Arif 4 later sank on the high tide.  All eight crew members were rescued and placed in quarantine (covid-19 protocols). No reports of injuries.  Authorities have reported concerns the fly ash pollution has been released into the river.
A barge allided and sunk on the Muriganga River near Kachubaria Ghat. The barge had struck a high-voltage power tower resulting in hull damage and water ingress. The 10 crew on board were safely rescued from a rescue boat from Swamiji Sangha.  The barge would partially sink adjacent to the tower. No reports of injuries.