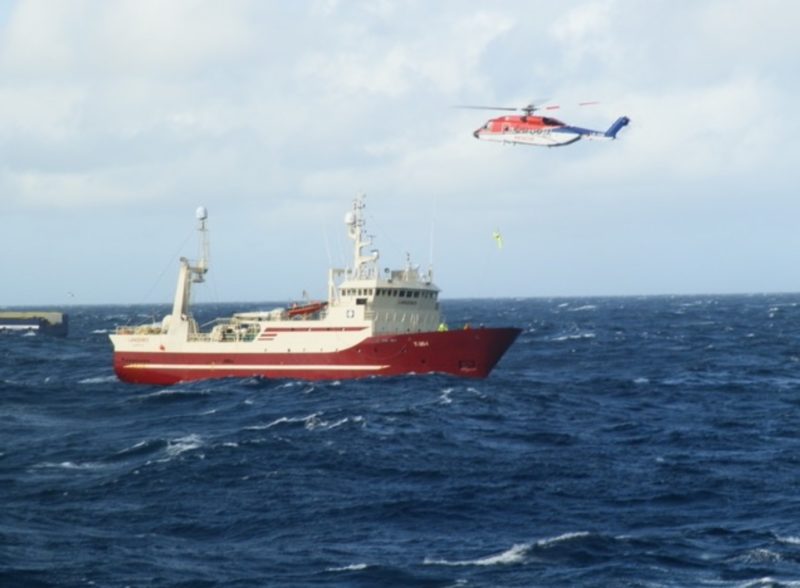 The 57 meter long fishing vessel Langenes caught fire in the North Sea off Bryne, Norway. The fire ignited in the trawler's engine room, but was quickly contained by the vessel's fire suppression system. Disabled by the fire, the Langenes sent out a distress call and requested assistance. Norwegian authorities dispatched two helicopters to the scene. Fourteen crew were evacuated by helicopter leaving six crew on board.
A short time afterwards the six crew on board found the Langenes had suffered water ingress. Without power, the trawler was unable to control the flooding. Another helicopter was dispatched to deliver dewatering pumps. The pumps were lowered to the Langenes and were able to control the water ingress. Four additional crew were also taken off the vessel leaving just 2 crew on board. A coast guard cutter arrived on scene and took the Langenes under tow. The cutter with the Langenes under tow proceeded to Bokna Fjord. Reports state conditions have made the tow back difficult.
No reports of injuries or pollution released.