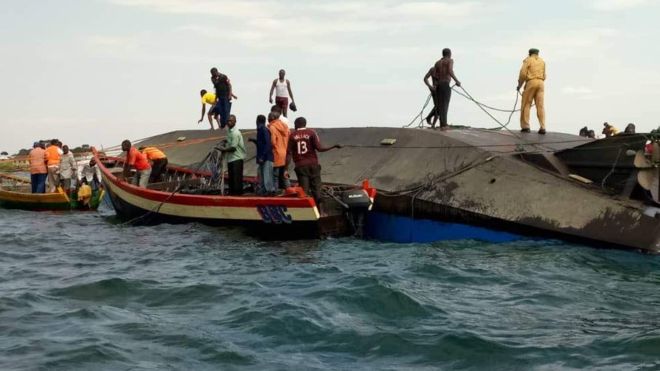 The ro-ro passenger ferry Nyerere capsized on Lake Victoria near Ukora Island, Tanzania. The Nyerere was within a hundred meters of landing at the dock when it lost stability and rolled over. Nearby boats witnessed the ferry turning over and rushed to the scene. They were able to rescued more than 100 people from the water. Rescuers also recovered 40 bodies from the water. Authorities expect to recover more bodies in the following days.
Tanzanian authorities state there was an indeterminate number of passengers on board the ferry. Some news accounts suggest the Nyerere was overloaded and could have more than 250 persons on board at the time of the incident. Reports do state the Nyerere had undergone maintenance in recent months and was considered seaworthy.
Update 21 September 2018
Initial reports on the number of survivors were incorrect. Authorities now state only 38 people survived the capsizing and some 100 bodies have been recovered. The total number who were on board the Nyerere may never be determined. Reports state the person who had the manifest was lost and the equipment that tracked how many persons actually boarded the ferry.