On February 27, the 38 foot tugboat Nova sank on the Columbia River near Umatilla, Oregon. The Nova had broken from its mooring by high winds and drifted nearly a mile before it sank just upriver of the McNary Dam.  Authorities were alerted and dispatched a response team to the scene.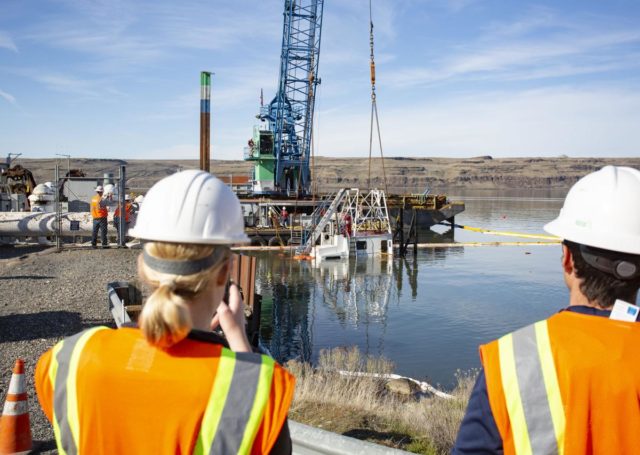 State and Federal authorities found where the Nova had sunk.  Divers inspected the wreck and found a 1 meter gash in the hull.  Fuel vents were closed, but the Nova had already released oil pollution into the water. A light sheen was visible above the sunken tug.  Booms and absorbent pads were used to contain the pollution.
Reports state a barge and crane was dispatched to lift the tug from the river bottom. The Nova was later recovered a few days later and taken to Vancouver. No reports of injuries as no one was on board the Nova at the time of the incident.