Clavigo and Dede
Clavigo and Dede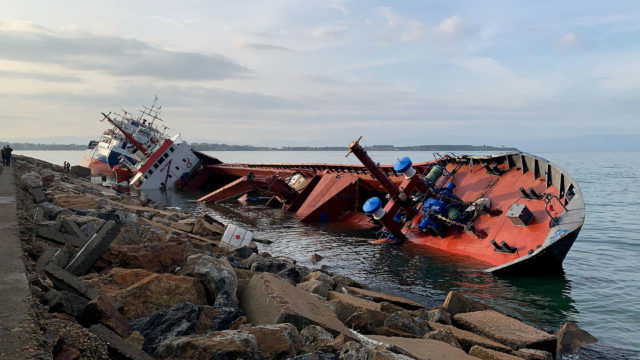 On February 27, the 72 meter long cargo vessel Dede and the 88 meter long, 3735 dwt cargo vessel Clavigo ran aground in the Sea of Marmara off Tuzla, Turkey. The Clavigo had been at anchor when a storm with strong winds struck the area.  The Clavigo's anchor to drag and the cargo vessel drifted towards shore when it struck the anchored Dede breaking its mooring.  Both vessel drifted until they crashed against a breakwater near Tuzla.
The Dede, severely damaged by the allision, partially capsized on its starboard side suffering water ingress in the cargo holds. Its hull has multiple large gashes. The Clavigo sustained some hull damage with it a list on its starboard side. Both crews were safely rescued. No reports of injuries the 13 person on board.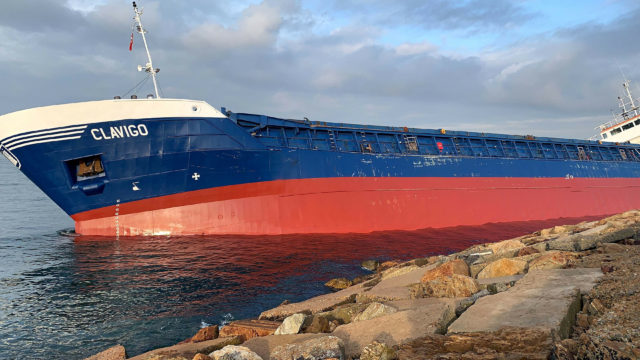 Authorities state some pollution has been released by both vessels. Reports state fuel tanks have been ruptured when the cargo vessels ran aground.  The Dede may not be salvaged, but scrapped on site whereas the Clavigo will be recovered.