Mississippi Collision
Mississippi Collision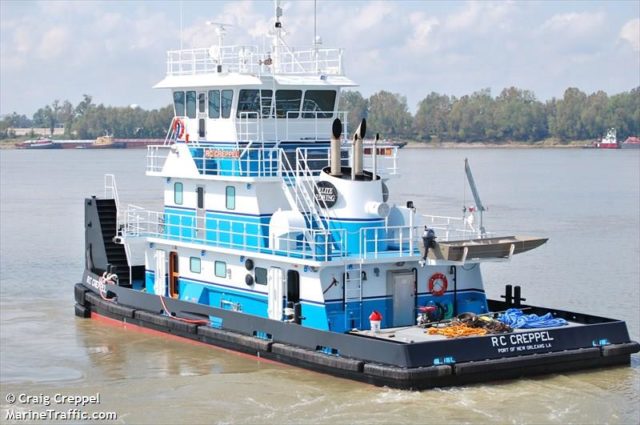 On January 26, the 61 meter long towboat Cooperative Spirit collided with the 22 meter long towboat RC Creppel on the Mississippi River off Luling, Louisiana. The Cooperative Spirit proceeded upbound on the river when it struck the RC Creppel and two barges ladden with sulfuric acid.  The barges broke away and the RC Creppel quickly sank. One barge sustained damage and released vapor in the air. The Cooperative Spirit also reported significant damage, but remained afloat.
Authorities were alerted and the Coast Guard dispatched a response boat and a MH-65 Dolphin helicopter from New Orleans. Traffic on the Mississippi River was halted while the barges could be secured while searching for the four crew of the RC Creppel.  One crewman from the RC Creppel was pulled from the water by a nearby boat.
Authorities continued a search into the following day, but no signs of the remaining 3 crewmen.  Reports state the search and rescue operation finally ended after 67 hours of searching.  The Coast Guard has launched an investigation into the incident.